Akpa Elder (Republic of Cote d'Ivoire)
Information Science
Hello everyone,
My name is Elder AKPA, from Ivory Coast (in French, Cote d'Ivoire). I'm now Master student in the laboratory of "Ubiquitous Computing System" of the Graduate school of Information science.
I've already been in NAIST for more than one year, and believe me or not, this place is one of the best for studies in the world. In fact, we already have or can get almost all we need to carry out our different researches. The professors are always available to assist, help and provide advices to their students.
You want to meet people from all over the world, no need to go all over the world. Just come straight to NAIST. I've made new friend from all the 7 continents just by being in NAIST. The international students community as well as Japanese students here, are always willing to help new comers and non-japanese speakers.
Do you wonder why I plan to stay in NAIST maybe until my PhD? No wonder anymore. Here we have everything a student need to progress: skillful and kind professor, very well equipped laboratories, perfect administration workers, health clinic, awesome cafeteria, library...
For those who like sport and music like me, let me describe you what NAIST have for you. Here we have a football (soccer) court, baseball court, and tennis court, ping pong tables, futsal, volleyball and basketball court with lighting, so you can play until 10pm. We also have an amazing fitness room (for gym) well equipped, open everyday until 10pm (I know, it's amazing!!! xD)
Probably, before you guys come to NAIST, we'll have our own small music studio with soundproof to enjoy playing together guitar, drums, piano, etc.
So guys don't hesitate, join us!!!!
To summarize, come to NAIST, which is a nice place with nice people!!!!!!!!!!!!!!
Damien Rompapas (Australia)
Information Science
I am currently undertaking my studies as a Masters Student in the Graduate School of Information Science and have been extremely excited since I was accepted to undertake my studies here at NAIST.
The dedication from the academic staff, as well as the co-operation work with my lab partners in the various educational projects offered are of extremely high standard. The biggest surprise is the assistance and support I have received not only from the International Student Affairs Section, but also from the Japanese Students. I was even more surprised that the effort that is taken by the Teaching staff and Japanese students to have the classes and activities where english is the main spoken language, allowing international students such as myself to have 'A fair go'. Something that is held highly in Australia. I enjoy living on the campus at the student dormitories provided by NAIST. Even though the location is considered rural, it allows me to better appreciate the culture and environment I work in.
The Volunteer Japanese language classes and extra activities provided by NAIST are continuing to be great opportunities to learn about Japanese culture, further promoting the integration among international students.
I am enjoying my time here and I look forward to finish my Masters cours, I also Intend to continue studying here as a Doctoral Student!
Diego Reinoso (Ecuador)
Information Science
I am from Ecuador and I came to Japan more than 3 years ago after receiving a MEXT scholarship from the Japanese Government. I obtained my Master's degree here in NAIST and I am currently a PhD student in the Graduate School of Information Science. NAIST is one of the top graduate universities in Japan with an excellent research environment and laboratories conducting state of the art research. These laboratories are well equipped and the professors provide the necessary guidance for conducting our research and studies. Aside from the excellent academic preparation being offered, there are also lectures about the Japanese culture that can widen our knowledge and understanding of Japan.
NAIST offers a very friendly atmosphere for international students. You can easily meet and share time with people from all over the world who are studying here, allowing you to learn more about other cultures and make many friends. The administrative staff includes people that can talk fluently in English and are always ready to help us when needed. There are several student facilities like the student dormitories inside the campus that are at a walking distance of 5-10 minutes from the Labs. There are also sports facilities for playing soccer, baseball, tennis, basketball, and ping pong so you can relax at any time practicing your favorite sport. There is also a gym for the people who like to exercise.
I think that NAIST is a good venue for excellent academic training. It allows me to conduct state of the art research and also provides an environment where I can share and enrich my own culture.
Gustavo Garcia (Mexico)
Information Science
I am a Ph.D. candidate and I have been in NAIST since I started my Master course. Here I have found an excellent environment to do my research, from the nurturing guidance of top professors on my field to state-of-the-art facilities and equipment. Lectures, study groups, hands-on projects and one-to-one coaching have definitely boosted my education. The close relation with the President and the staff allows NAIST students to express our opinion and suggest improvements in both academic and extra curricular activities, as well as in the campus life.
As an foreign student, I have always received diligent and warm support to enjoy my stay in Japan. The multi-cultural diversity of the international community of NAIST has given me a unique opportunity to discover new points of view, enjoy the gastronomy of different countries, learn and practice different languages and make friends from all over the world. All this surrounded by the already fascinating Japanese culture. I consider my stay at NAIST a once-in-a-lifetime experience!
Jennifer Damasco Ty (Philippines)
Materials Science
NAIST has an excellent research community that offers many opportunities and extensive support to its students. With the guidance of our professors, we can do high-quality frontier research using the various facilities we have at the Graduate School of Materials Science.
Through internships, international programs, and seminars, NAIST makes it possible for us to collaborate with researchers locally and abroad. I also appreciate how NAIST cares for its students by prvoding facilities that promote well-being and being open to student suggestions to improve the institute.
Prospective international students should not worry about adjusting to life in Japan when they come to NAIST because the community will surely support them. It has been 2 years since I came to Japan to pursue graduate studies and I am very thankful to NAIST for enabling me to outgrow my limits.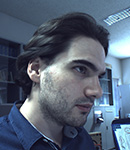 Lotfi El Hafi (Belgium)
Information Science
I entered the Robotics Laboratory at NAIST to pursue a doctoral degree under the MEXT scholarship program after graduating from mechatronics engineering in Belgium. Let me be direct: NAIST has exceeded all my expectations so far, period. On the one hand, NAIST provides me with the necessary education, equipment and funding to reach my personal goals. The research environment in particular is encouraging close relationships between professors and students, something that I really appreciate. Moreover, experiment rooms are full of professional, cutting-edge tools available for whoever may require them. On the other hand, NAIST supports international students in their daily life to overcome the issues that undoubtedly arise when living abroad, not to mention in Japan. This is crucial to me. Finally, on a more personal note, being surrounded by the peaceful greenery of Nara, the electric nightlife of Osaka and the rich history of Kyoto feels amazing. If, like me, you ever had an interest in Japanese (sub)culture, know that this place is definitely at its core.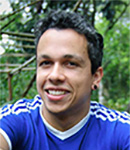 Luiz Sampaio (Brazil)
Information Science
NAIST offers much more than just a possibility to earn a degree in a Japanese university. The international environment give us a broad vision of world, where we can get in touch with different cultures in just one place. The location, close to Nara, Kyoto and Osaka, is perfect to see how the traditional and modern Japan can coexist in harmony. While developing our research, we can count with plenty of equipment and resources that are really helpful to achieve our goals. Besides the professors, the administrative staffs are always eager to help us in all matters, and the extracurricular activities, such as short trips and tours, complement a full experience into Japanese culture. As part of curriculum, internships in Japanese companies or even in other institutes abroad, expand our vision of scientific society and provide a unique opportunity enhance our professional abilities.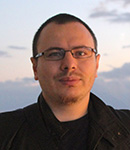 Marius Georgescu (Romania)
Information Science
I come from Romania, an Eastern European country with beautiful landscapes and a rich culture and history. When I first visited Japan I was impressed by the unique mix between ancient traditions and new technology. Later on I decided to continue my graduate studies here. I came to NAIST in 2012, when I started pursuing my Master's degree as part of the Internet Engineering Laboratory in the Information Science Graduate School.
The research environment here is highly motivational and discussion and collaboration are always encouraged. While the cutting edge research facilities represented a construction base for my ideas, regular and highly specialized guidance helped me achieve my goals. As for the campus life, my wife and I were given the opportunity to stay in one of the on-campus dormitories, which are both comfortable to live in and convenient. The campus is surrounded by nature and offers many useful facilities such as library, cafeteria, student center, fitness center, baseball field, basketball and tennis courts. As NAIST is encouraging integration and collaboration among international students, we had the opportunity to meet people from all over the world and learn about their culture. The location of the campus and the transportation facilities also allowed us to travel around Japan and learn more about Japanese culture. So far it has been a truly enriching experience both professionally and personally.
This experience gave me the motivation to continue my studies. So, my adventure at NAIST continues towards my PhD.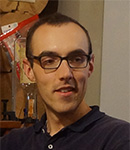 Matthew Holland (Canada)
Information Science
Originally from Canada, I had lived in Japan for several years prior to coming to NAIST, and in fact in deciding to pursue graduate studies and having cleared the necessary exams, I was faced with a choice between a well-known graduate school in Tokyo and NAIST in Ikoma. Clearly I elected to go with the latter, and looking back now on that decision I am certain it was correct.
From the time of my admission through to the present, I have been conducting my research at the Mathematical Informatics lab here. Researchers and practitioners in virtually all engineering disciplines make significant use of mathematical models, though in many cases that understanding can be quite superficial; I believe that when engineering any sort of system with reliability requirements, a thorough understanding of the tools used to build that system is necessary. Be it the analysis of biological systems, reconstruction or detection in digital images, or signal prediction given time-series data, the tools that solve these problems are rooted in mathematics. At our lab we tackle an extremely diverse set of problems, but our approach is unified in that we seek to utilize an understanding of these tools to provide robust, reliable results which otherwise cannot be realized.
Besides academia, having lived in a handful of cities across Japan, I can say that Ikoma is an absolutely lovely place to live. For my personal interests, the environment in Nara prefecture for cycling is second to none. Excellent slopes for hill-climbers like myself, and well-maintained roads stretching hundreds of kilometers all throughout the prefecture.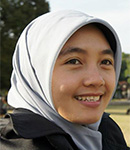 Muthi Ikawati (Indonesia)
Biological Sciences
As a junior associate lecturer in Gadjah Mada University, Indonesia, I came to NAIST to pursue my PhD degree under the support of Hitachi Scholarship Foundation. I currently belong to the Laboratory of Gene Function in Animals, which international student members are not a new thing. In addition be able to work with notable research faculty and sophisticated research facilities in NAIST that allows me to expand my knowledge, I have opportunities to interact, communicate and build networking with other researchers, for example through International Student Workshop, International Bio-Seminars, English program and internship at University of California Davis, and international conferences.
I live here with my husband and our toddler son. We are lucky to get a comfortable yet affordable family room in NAIST student dormitory, which only takes 5 minutes walk to campus. Located in the border region of Nara, Osaka and Kyoto, in Kansai Area -the middle part of the biggest island in Japan, Honshu-, I cannot think other perfect place to study and live and ... for sightseeing! To meets students' daily needs, NAIST equipped with cafeteria and shop, sport facilities, and health care center, so basically during weekdays we do not need to step out from NAIST thus we can fully concentrated for research and study. But when the weekend or holiday is coming, it only takes minutes to enjoy the World Heritages in Nara, graceful shrines in Kyoto, or metropolitan life in Osaka, or wherever you want to explore.
Nishanth Koganti (India)
Information Science
I am a PhD student at the Mathematical Informatics Laboratory conducting research in the field of Robotics. I came from India to pursue graduate studies in Japan and to experience the unique culture here. NAIST is an excellent research institute with highly experienced faculty. The institute provides great funding opportunities and world-class research facilities.
Apart from the guidance received within my laboratory, I am also able to collaborate with other laboratories and engage in interdisciplinary research at NAIST. I have a well-balanced and engaging student life including regular sports activities and cultural gatherings. NAIST has a diverse community with students from all over the world. Full support is provided to international students, including Japanese language classes on campus and frequent excursions to learn about Japanese culture. On the whole, I am working in an environment that enables me to conduct cutting-edge research and I would strongly recommend NAIST for graduate studies in Japan.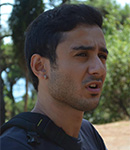 Oral Kaplan (Turkey)
Information Science
There are two faces to NAIST, one for social and other for professional lives of its students. Here I would like to tell you about both of them from the perspective of an Information Science student.
First of all NAIST is a national university of Japan, meaning it is not something that can be taken lightly. All the professors in here are highly qualified and skilled people from their respective fields, and they expect from you to show some ambition and desire to search, learn and innovate. Being a Graduate University means that you will get a different style of education, both in contents and quality, but this will also bring some minuses. The biggest minus is its location. Although compared to some other universities the location of NAIST is still acceptable, yet this does not change the fact that it is also secluded. If you were born and raised in a metropolitan area you might find it lonely here until you start complying. Good thing is school is also aware of this situation and trying its best to support students and we are all grateful to that.
Long story short, NAIST is an amazing university to study with lots of resources to offer and prepare you to your next journey in life. If only the location... :)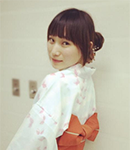 Zhang Anna (China)
Information Science
I come from the Northwest part of China, where the landscape and culture are absolutely different from Japan. Food, language, weather, clothes ?
EVERYTHING! But when I came to NAIST and started to learn Information Science in the Computing Architecture Lab, I found out that it's very easy to live happily in Japan.
NAIST has advanced research technology and equipment, outstanding scholars and professors, and excellent students who come from all over the world. We can communicate with each other cheerfully, and enjoy the pleasure of research.
Even if you can't speak Japanese at all, you can live very well here, because at NAIST nearly all the professors and students can speak English. Outside of NAIST, with enough patience, you will also enjoy the service.
Near NAIST, you can enjoy the beauty of ancient capitals (Nara and Kyoto), the prosperity of a modern metropolis (Osaka), and you can enjoy delicious Japanese food and taste the culture of Japan.
Studying in Japan is an unforgettable experience! So, welcome to Japan, welcome to Nara, and welcome to NAIST.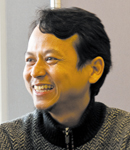 Berry Juliandi (Indonesia)
Biological Sciences
I am a PhD student in the Laboratory of Molecular Neuroscience. I come from Indonesia, a beautiful country of a thousand islands. I think NAIST is a truly fascinating university. When I am conducting research, the laboratory environment constantly challenges me to deepen my knowledge because it has leading-edge research themes, sophisticated research equipment, and remarkable research faculty. Living here is also comfortable, as I've enjoyed a lot of support from NAIST such as scholarships, affordable student dormitories, and free medical consultation since the first time I enrolled as a research student. NAIST also has a truly international flavor. I've met people from all over the world here, especially during the international student excursions where we visit attractive places and learn Japanese culture together. There are also plenty of activities to join, which give me the opportunity to introduce my culture and also learn about various cultures from other students.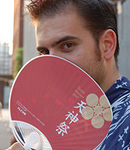 David Esteban Ines (Spain)
Information Science
While studying at NAIST, not only am I earning my Ph.D. , I am also learning about Japanese culture. Thanks to the tranquil and resourceful environment, I am able to achieve my educational goals while enriching my life within a culture very different from my own. My education is enhanced partly by travel to popular cities which are accessible from the university by public transport. Cities such as Nara, Osaka and Kyoto offer a nice complement to my education at NAIST. Although NAIST is a place where you can experience the Japanese way of life, it is also a good chance to be in an international environment, as there are also people from all over the world and many activities for international students .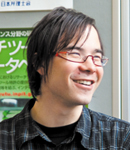 Gregory Blanc (France)
Information Science
NAIST is really making efforts to welcome more students from abroad, and in particular, they have been holding meetings with foreign students in order to enhance communication and support between the NAIST administration and the foreign students. Especially, NAIST is being supportive of dynamic, privately financed students and trying as much as possible to allow students to take part in international research events. As for the research environment, NAIST provides us with the necessary equipment and information to fulfill our research goals. Students share open spaces in which communication and debate are highly encouraged. Especially, professors tend to encourage regular activity reporting in order to best provide their advice and guidance. NAIST also organizes extracurricular activities for foreign students that allow us to discover and learn about Japanese culture, which is rich and varied.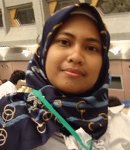 Jalilah Abd Jalil (Malaysia)
Materials Science
I came to continue my master's-level education at NAIST, along with my husband, daughter and son. We live in the university's dormitory, which is located on campus . From our dormitory, it takes 10 minutes to walk to my school, 30 minutes to walk to my daughter's elementary school, and 15 minutes to drive to my son's nursery, which is near the Tomigaoka AEON Mall. This university is a little secluded, but we increased our mobility by buying a car. NAIST, surrounded by nature and located away from the hustle and bustle of the city, is a perfect place to study, conduct research and even raise children.
As a full-time student and a mother of two, my time is very limited. I am grateful to be in a university that has excellent research facilities, 24-hours access to the laboratory and access to an abundance of high-quality journals . By studying here, I am provided with the education al facilities and environment I need to build a foundation for world-class research for the future.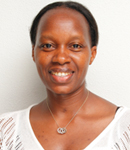 Jane Wamaitha Mwathi (Kenya)
Biological Sciences
My name is Jane, a Kenyan, now in my third year at NAIST. NAIST is a perfect place to be!
NAIST, an institute of high academic excellence, is situated in Ikoma City, Nara Prefecture in Japan. The view of scenery in the distance is quite beautiful. There are a couple of rice fields surroundings the campus and a very green forest that adds to the scenic beauty, which is very appealing to the eye. On campus, there is a convenience store (Lawson), which is a useful place for students to go shopping. At night, students often buy evening snacks or just pick up items necessary for their campus life. A few minutes from the Lawson there are bigger shopping malls that provide a wider range of shopping, all in one area.
For international students, NAIST offers a good environment for studies. With a couple of laboratories with good equipment, students can carry out their research work effectively. The campus environment also offers a chance to learn about cultural diversity, because NAIST aims at expanding its boundaries to reach students from all over the world and recruits them as research assistants, researchers and postdoctoral students through the GCOE program.
The staff at NAIST are very supportive, and this makes campus life and adjustment easy. NAIST is served by a helpful student office, which is supported by other departments to see that all students' needs are met. There is a convenient health clinic inside the campus, a place to pop in anytime and just check your blood pressure or eyesight.
Don't forget to sit back and relax as you enjoy eating various foods like the famous healthy miso soup served at the cafeteria, or enjoy reading articles in the digital library! For gym lovers, there is one right inside Guesthouse Sentan, so take your electronic card key with you at all times-if you're a basketball and tennis fan, take your balls and rackets with you and let's have a game! Cheers!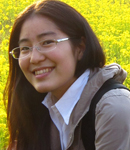 Marina Atsumi Oikawa (Brazil)
Information Science
I have just finished my Master course in the Graduate School of Information Science, and the enriching and stimulating learning environment I found in NAIST was one of my motivations to proceed to the Doctoral course . I think the dedicated academic staff, the research environment provided and the different educational projects implemented here are very good to instill in the students key research skills. Another thing I think is nice in this university is the possibility they give to all students (Japanese and non-Japanese) to meet the NAIST board members, express their opinions and give suggestions to improve our campus life. I also appreciate the full support given to the international students, which is not restricted to administrative matters, but also includes Japanese language classes on campus and extra activities to learn more about Japanese culture-this is also a way to promote integration among international students from all graduate schools.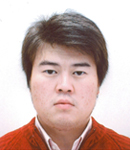 Oyubileg Chingun (Mongolia)
Information Science
As a master's student of software design at NAIST, I am receiving a well-rounded yet specialized education in the software development process and software engineering, complemented by studies in advanced information science.

I think the favorable ratio of staff to students and collaborative intimacy between students and laboratories enhance, undoubtedly, both individual education and the development of close relationships between all staff and students.
My student life at NAIST is quite balanced and satisfactory, and at the same time very engaging, intensive, and goal-oriented-suitable for students like myself who enjoy being occupied with the interesting subjects and problems to solve. Moreover, there is an opportunity each half-year to apply for tuition fee exemption, which can considerably alleviate financial concerns and issues that may distract and hamper most students. Plus, there are various scholarship opportunities, in addition to the teaching assistant employment system for second-year (or above) students. I'm really grateful for the well-organized lab that I'm in, as well as for the friendly environment of NAIST, the fully equipped facilities, and the ample research funding, which provide valuable support for my commitment toward my tertiary education and achieving a career in the software-related profession. This will ultimately enable me to fulfill my goals, and my duty to my family and to society.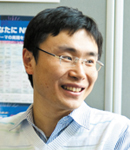 Zhang Youlai (People's Republic of China)
Materials Science
Nara, Japan's capital more than 1300 years ago, not only has great historical and religious significance, it is saturated in Japanese arts and culture. NAIST is located in the north of Nara in a beautiful environment with fresh air. I came from China to pursue a doctoral degree in the Graduate School of Materials Science. There are professors full of multidisciplinary experiences, active thinking students from around the world and advanced research facilities. What is a must to mention is the comprehensive student support system, such as entrance fee exemptions, TA and RA programs and scholarships. These are crucial for my research. I am so pleased to see the sound living facilities, library, student center, fitness center, baseball fields, basketball court, comfortable and reasonable dormitory. Every weekend, you will hear laughter and cheers in different languages on the basketball court. I hope there are more students to join us, to feel this at NAIST.