Project Overview
NAIST Global3: cultivating Global leaders through Global standard graduate education on a Global campus
Project Vision
NAIST was established as a national 'graduate school only' university-with no undergraduate programs-in 1991, endeavoring to become a leader in world-class graduate education. Since then, NAIST has led the educational reform of graduate schools in Japan.
With the selection for the Top Global University Project and through our unique educational system based on cutting edge research, NAIST will attempt to receive the highest international acknowledgement by producing talented, globally minded professionals who become the driving force for tomorrow's scientific discoveries and technological innovations.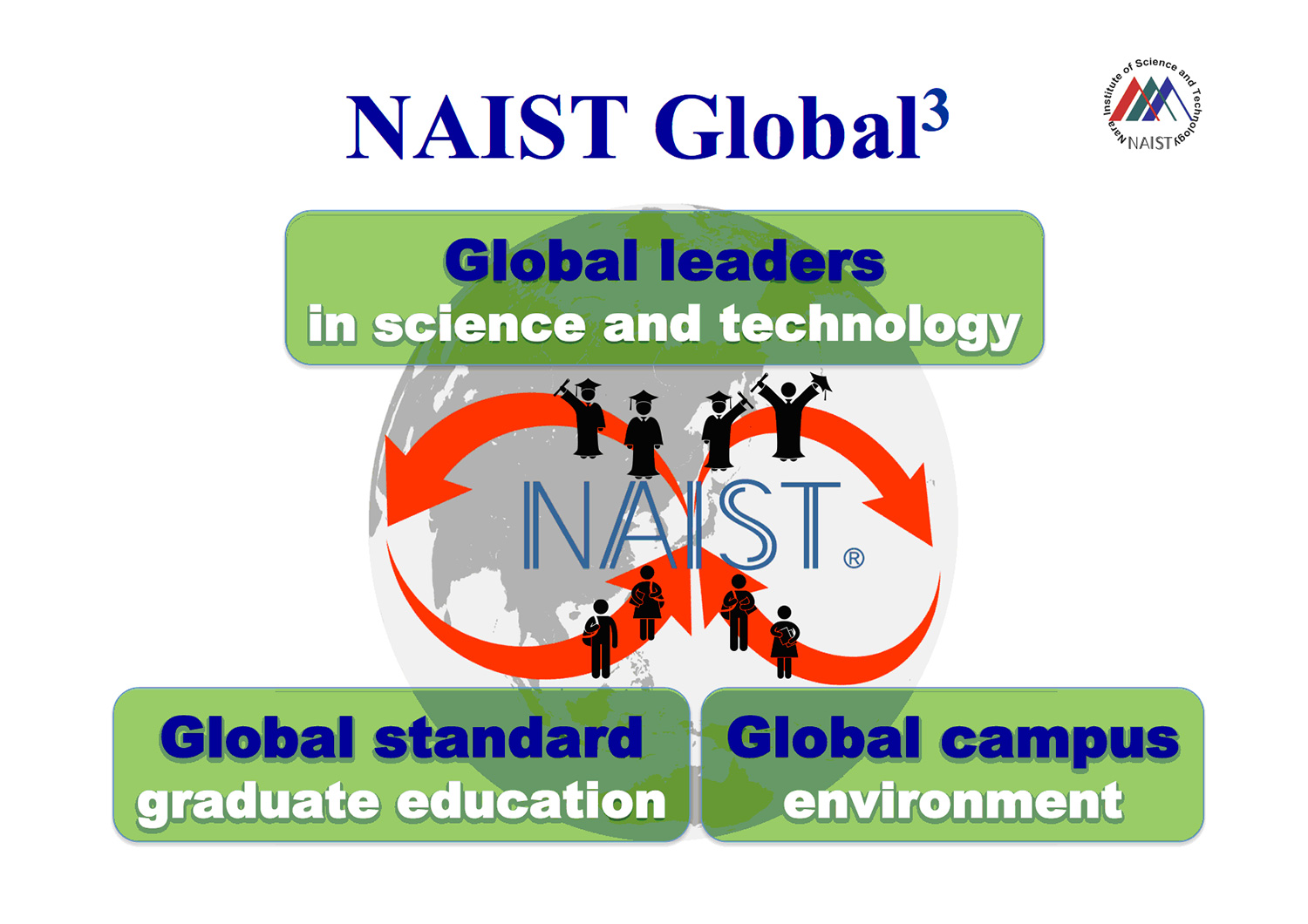 NAIST Global3 is our motto of cultivating Global leaders through Global standard graduate education on a Global campus.
NAIST strives for global excellence in graduate education.
Our current academic organization of three graduate schools will be merged into one comprehensive program for advanced interdisciplinary education and research.
Our campus and international networks consist of culturally diverse faculty, staff, and students collaborating together to further globally recognized research.