【Exhibition Information】 CES 2021 (2021/1/11~1/14)
NAIST will hold several demonstrations in "CES 2021", an annual technology and innovation event to be held virtually from January 11 to January 14, 2021. Normally, CES is held at Las Vegas, US but CES 2021 will be held on WEB site due to the coronavirus.
Please see demonstration details below.
Ubiquitous Computing Systems Laboratory
Division of Information Science, Graduate School of Science and Technology

Exhibition theme: eat2pic: A nudge system to establish healthy eating habits
Assistant Professor Yuki Matsuda and Assistant Professor Yugo Nakamura.
We propose an interactive system called eat2pic that encourages healthy eating habits such as balanced diets and slower eating speeds by reframing eating tasks as adding color to landscape pictures.
The eat2pic system is based on a sensor-equipped chopsticks and components that use digital canvases.
The eat2pic system achieves automatic tracking of what and how fast the user consumed with each mouthful of food and real-time visual feedback that indicates good or bad eating behavior.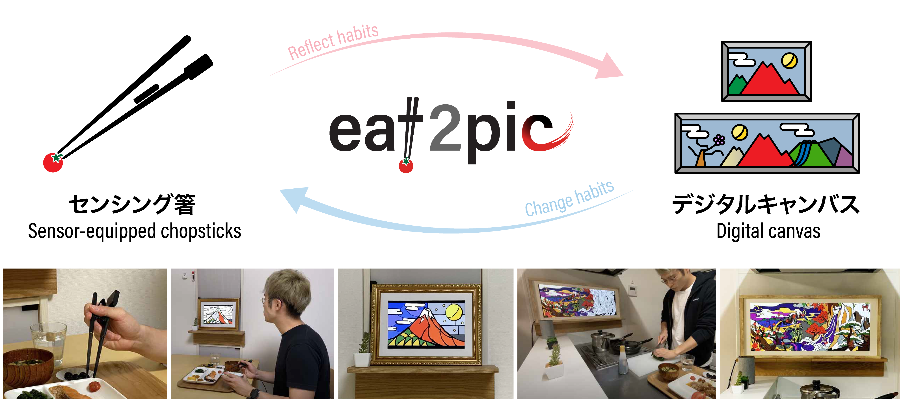 Cybernetics and Reality Engineering Laboratory
Division of Information Science, Graduate School of Science and Technology

Exhibition theme: Phantact: the Proteus Effect in the Real World
Assistant Professor Naoya Isoyama
The Proteus effect is a phenomenon in which the behavior or extraversion of an individual is affected by their avatar characteristics within immersive virtual environments. We aim to make this Proteus effect available in real environments and, for this, we have developed a third-person perspective system that allows the user to see the surrounding environment while viewing themselves from behind the top of their head. By superimposing the back of an avatar's head into a person's view, the Proteus Effect is generated and, so far, we have confirmed that the Proteus Effect can be generated even in third-person perspective environments. Through being able to use the Proteus Effect in real environments, we expect that people will be able to speak in front of others without being nervous and that they will be able to act altruistically, for example.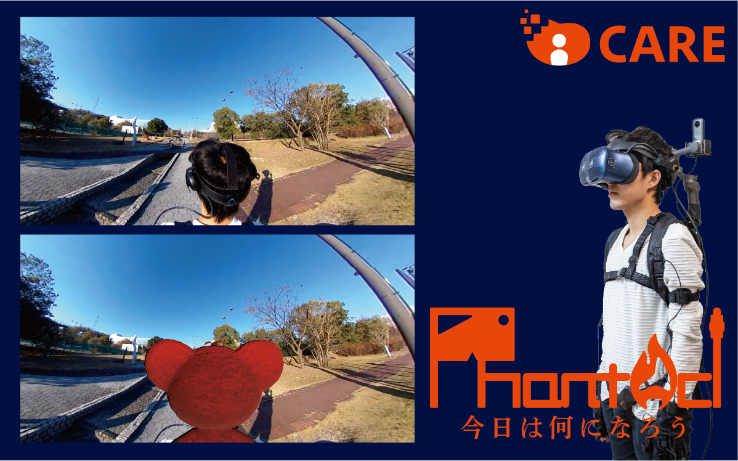 Environmental Microbiology Laboratory
Institute for Research Initiatives
Exhibition theme: Eating plastic to make it biodegradable.
Associate Professor Shosuke Yoshida
The environmental impact of the increasing plastic pollution is now a global concern. We are developing a technology that converts non-biodegradable plastics into those biodegradable using a unique microbial metabolism. Biorecycling of waste plastics may contribute to a reduction of environmental burden together with economic growth.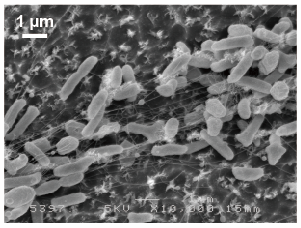 Information Device Science Laboratory
Division of Materials Science, Graduate School of Science and Technology

Exhibition theme: Thermoelectric film for Battery-Free devices
Associate Professor Mutsunori Uenuma
Generating electricity in the immediate environment will be a very important technology for future society, even if the power is only enough for sensors. Thin-film thermoelectric devices are examples of such energy harvesting technology using waste heat. Our technology is that temperature difference generates in the in-plane direction of the film, with no need to consider the thermal conductivity of the material. This thin-film thermoelectric device can be fabricated by a semiconductor process, which makes it suitable for mass production, integration, and large-area production.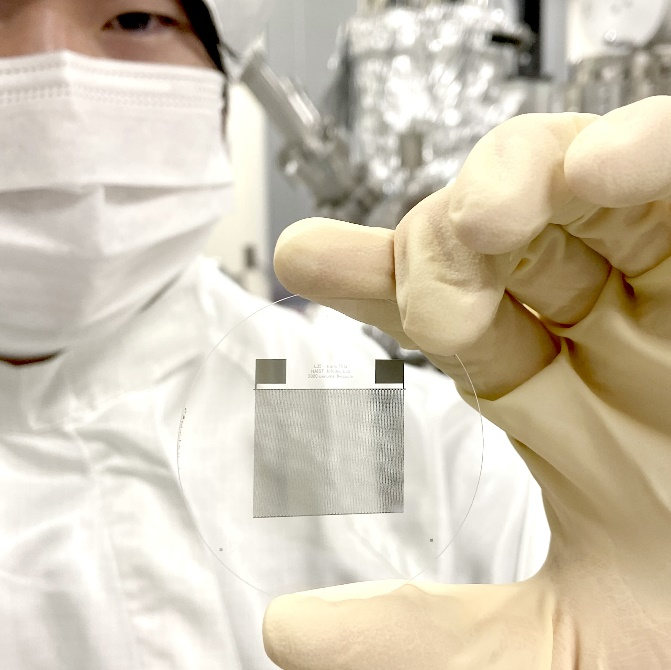 This is an exhibition at a world-famous event. If you have a chance, please drop by our booth on the CES 2021 website.