[Research area] Temporary childcare facility expenses assistance
Childcare support at events hosted by each research area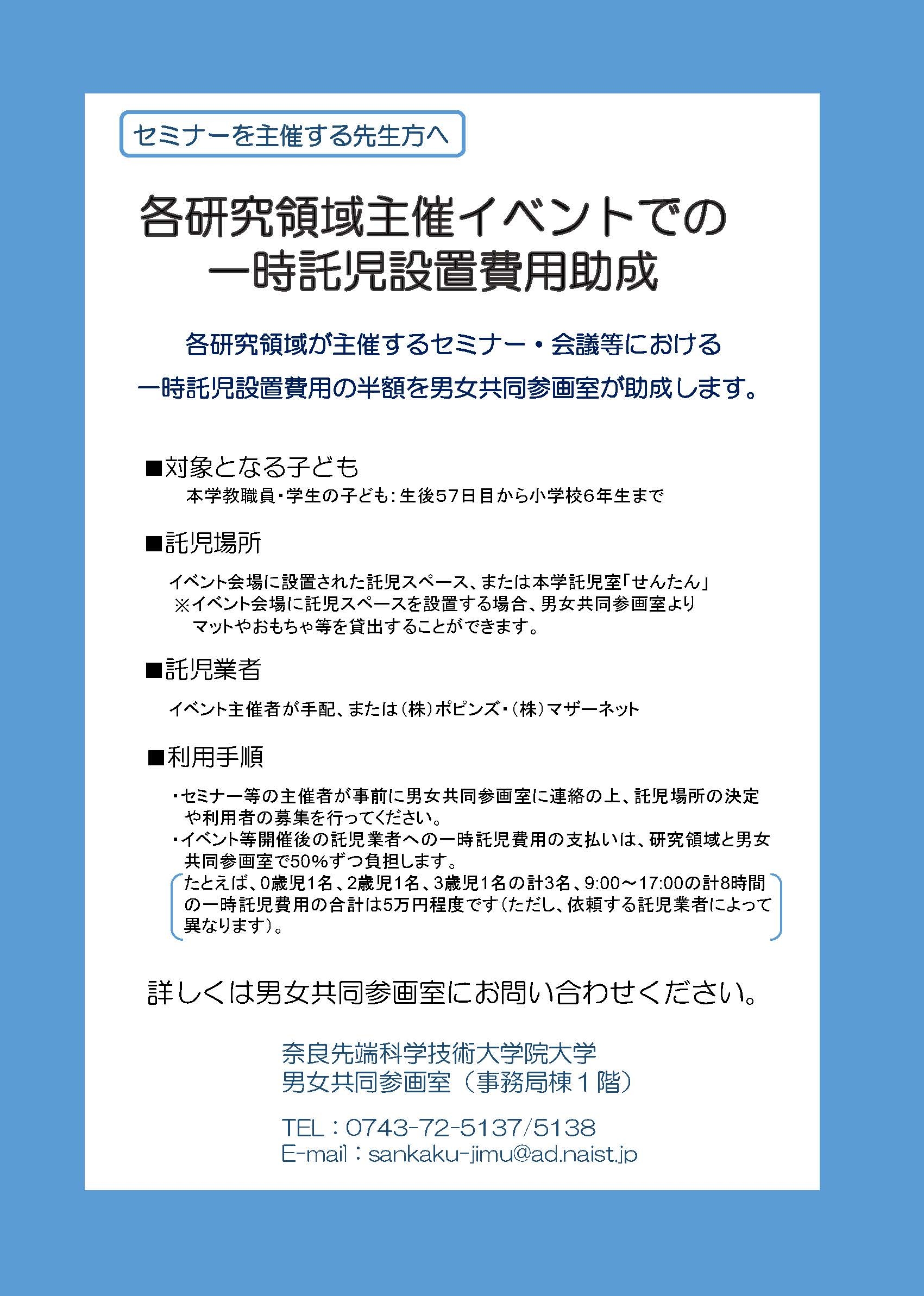 ■System outline
The Gender Equality Office bears half the cost of temporary childcare services for children of faculty members and students at various events (academic meetings, conferences, etc.) hosted by the University's research areas
■Eligible children
From 0 years old until 6th grade
■Child care provider
Arranged by event organizer, or Poppins Corporation/Mothernet
■Place of use
The nursery space installed at the event venue or the university nursery room "Sentan"
* Cushion mats, picture books, toys, etc. will be installed in the nursery space at the event venue, and a baby-sized futon can also be rented.
■Procedure for use
If you wish to make use of the subsidy for the cost of childcare arrangements, please contact the Gender Equality Office to determine the day, location and users of it. Payment of childcare costs to the nursery concerned will be done after the event and
will be paid 50/50 by the research area in question and the Gender Equality Office.