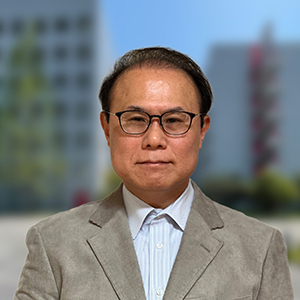 YASUMOTO Keiichi
Dean, Graduate School of Science and Technology
---
For more than 30 years since its establishment in 1991, NAIST has disseminated cutting-edge research results in the fields of science and technology both domestically and internationally and has produced many outstanding human resources. Building on the achievements of the Graduate Schools of Information Science, Biological Sciences, and Materials Science, the three graduate schools were integrated into the Graduate School of Science and Technology in 2018 to enhance further our world-level advanced research and education based on its outstanding results. In the Graduate School of Science and Technology, in addition to the three programs in information science, bioscience, and materials science that have been cultivated since the establishment of NAIST, two new fusion programs crossing these original three fields, the Data Science Program and the Digital Green-innovation Program, have been established so that students can freely select the programs they wish to pursue. The programs are designed to foster human resources with a broad range of cutting-edge knowledge, advanced expertise, and a bird's-eye view of society as a whole, which are required by society.
In recent years, there have been remarkable changes in social conditions and the natural environment surrounding humankind, such as the acceleration of global digitalization, energy problems, and climate change due to global warming. The Graduate School has established a system of close and organic collaboration among its diverse constituents, and is ready to respond flexibly to further changes in science and technology. In addition, within the university, support organizations for both education and research are constantly upgrading themselves with new goals. In the process, collaboration with overseas institutions, industry, and the community is rapidly progressing. We are confident that by continuing to leverage and further strengthen these advantages, the period of social change will become an opportunity for the Graduate School to move forward.
We sincerely appreciate your understanding and cooperation in the continued development of the Graduate School of Science and Technology.
April 1, 2023
YASUMOTO Keiichi
Dean of the Graduate School of Science and Technology